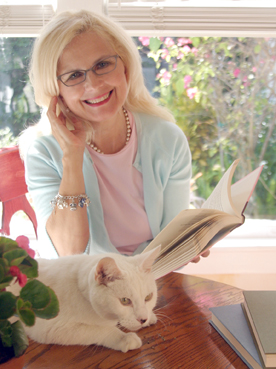 Shredded Barbecued Beef

1 boneless beef chuck roast (about 4 pounds)
3 tablespoons cooking oil, divided
2 large onions, chopped
1 cup ketchup
1 cup beef broth
2/3 cup chili sauce
1/4 cup cider vinegar
1/4 cup packed brown sugar
3 tablespoons Worcestershire sauce
2 tablespoons prepared mustard
2 tablespoons molasses
2 tablespoons lemon juice
1 teaspoon salt
1/4 teaspoon cayenne pepper
1/8 teaspoon pepper
1 tablespoon liquid smoke, optional

In a Dutch oven, brown roast on all sides in 1 tablespoon oil. Meanwhile, in a large saucepan, saute onions in remaining oil until tender. Add remaining ingredients, bring to boil. Reduce heat; simmer, uncovered for 15 minutes, stirring occasionally. Pour over roast.

Cover and bake at 325 degrees for 2 hours; turn the roast and bake for 2 more hours or until meat is very tender. Remove roast; shred with a fork and return to sauce.

Yield: 12-16 servings.
Thanks for reading with me. It's so good to read with friends.
Suzanne Beecher
Suzanne@DearReader.com